Ransomware is up 72% from last year. Let's catch you up.
Ah, summer. Here's what you missed while you were OOO:

📈 Ransomware is up 72% from this time last year.
In Q1 2023, it became quite apparent that 2022's lull in ransomware victims was a bug in the ransomware ecosystem, not a feature.
In Q2 2023, ransomware continued to trend upwards — with a total 1,149 victims observed on ransomware leak sites (a 29% increase over Q1)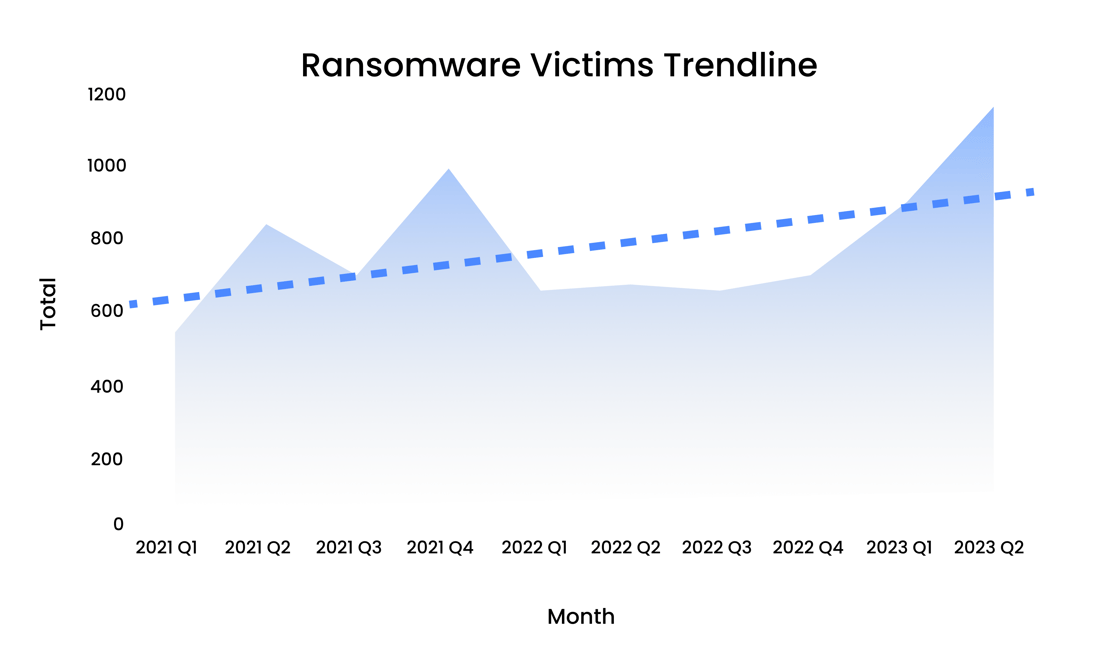 📆 No PTO for CL0P.
Instead of taking a summer vacation, CL0P ruined everyone else's. The ransomware gang gained notoriety in 2023 for exploiting zero-day vulnerabilities within file transfer software, like GoAnywhere and MOVEit. As opposed to a traditional summer slowdown in activity, CL0P's MOVEit exploit made waves by racking up over 250 victims.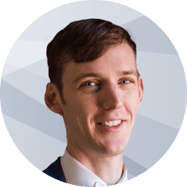 Impress your clients (and colleagues) with your cyber expertise.
WEBINAR: August 23rd at 1 p.m. EST
Join our Threat Intelligence Expert, Ryan Bell, on as he discusses current ransomware trends, best practices for protecting data, and predictions for Q3. REGISTER NOW

From SVP of Risk + Response Lauren Winchester and CISO Jason Rebholz
💡 Did you know that we send vulnerability alerts to at-risk policyholders?
When our Threat Intel team catches wind of a new vulnerability, we determine if it's likely to cause serious damage. And we're pretty good at predicting: 82% of the vulnerabilities we highlight end up being later exploited by threat actors.
So, how do we know when, and who, to alert?
We watch for vulnerabilities that are easy to exploit and allow attackers to run commands on your client's machine.
Using our Corvus Scan technology, we look for policyholders exposed to the vulnerability. Picture hitting CTRL F on a Word document and typing in the right snippet of code to locate at-risk software.
We send an email straight to their inbox (as well as a notice on their Risk Dashboard). Our tailored alerts include a vulnerability overview, remediation steps, and as always, an open-door policy — if you or your clients ever have questions, please reach out!
Our policyholders patch 3x faster with tailored alerts. See it in action.
Have clients that could benefit? Send in your submissions today!

Threat actors broke records again in July.
July is the sixth month in a row with a YoY increase in ransomware victims and the fifth month in a row with victim counts above 300. Discover our full roundup of July ransomware activity here.
Got questions about generative AI's impact on cyber insurance? You don't need to ask ChatGPT.
Our insurance and threat experts answered common questions we heard out in the wild regarding generative AI's relationship with cyber insurance. Find out how AI impacts coverage, changes underwriting workflows, and more.


Find Corvus at These Upcoming Events:
September 17th - 20th: WSIA Conference, San Diego
September 27th: Zywave Cyber Risks Insights, NYC
September 29th: October 3rd - CIAB Leadership Forum
October 16th - 18th: NetDiligence Cyber Risks Summit, Beverly Hills
Want to schedule a meeting with your Territory Manager or Underwriter at one of our upcoming conferences? Send a message to events@corvusinsurance.com