Learn more about the Corvus Claims Portal and how to quickly access claims status information for your clients.
Corvus provides all brokers with a transparent claims experience through our Claims Portal. This enables you to view information about your clients' open and closed claims, so that you can quickly check the status of an incident and provide updates to your internal teams or the insured.
In this article you'll find out what information is available on the CrowBar, how to see info for an individual client, and how to see all open and closed claims for all of your Corvus clients.
Claims information available in the CrowBar
Claim number

Policy Number

Status

First Notice of Loss Date

Total paid to date

Matter / incident name

Description of the incident

Last updated date

Breach response status (if applicable)

Litigation status (if applicable)

Details on available Post-Breach Consultation with Corvus CISO
How to view claims info for an individual client
To see how to view all claims from your clients on one page, scroll down or click here
Step 1: Log into the CrowBar and navigate to the client with a claim or navigate to your personal claims page.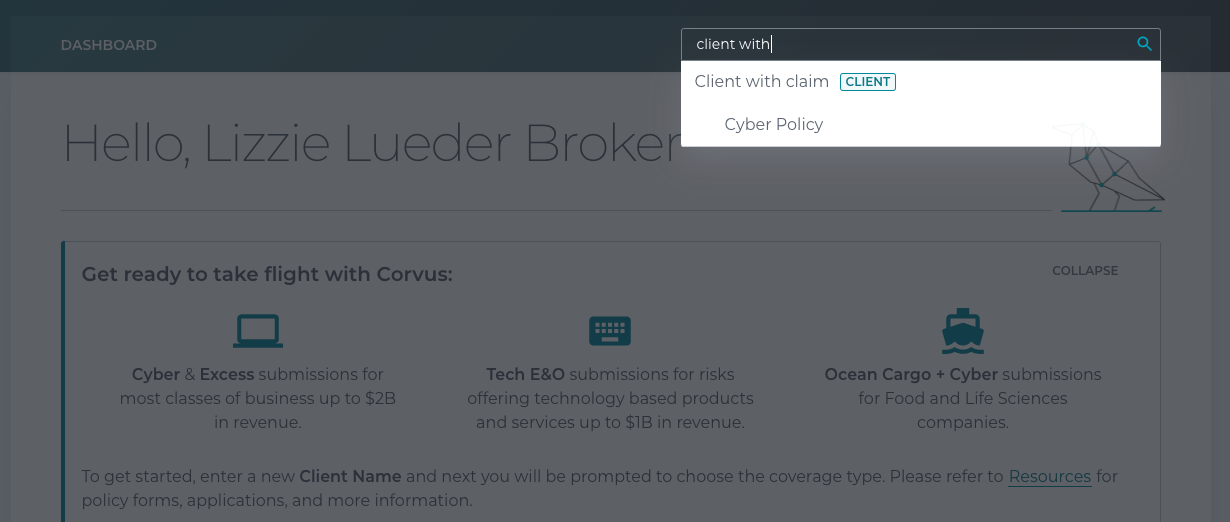 Step 2: On the client page, scroll down below the policy table. If we have a claim on record for the client, a claim will display in the Claims table.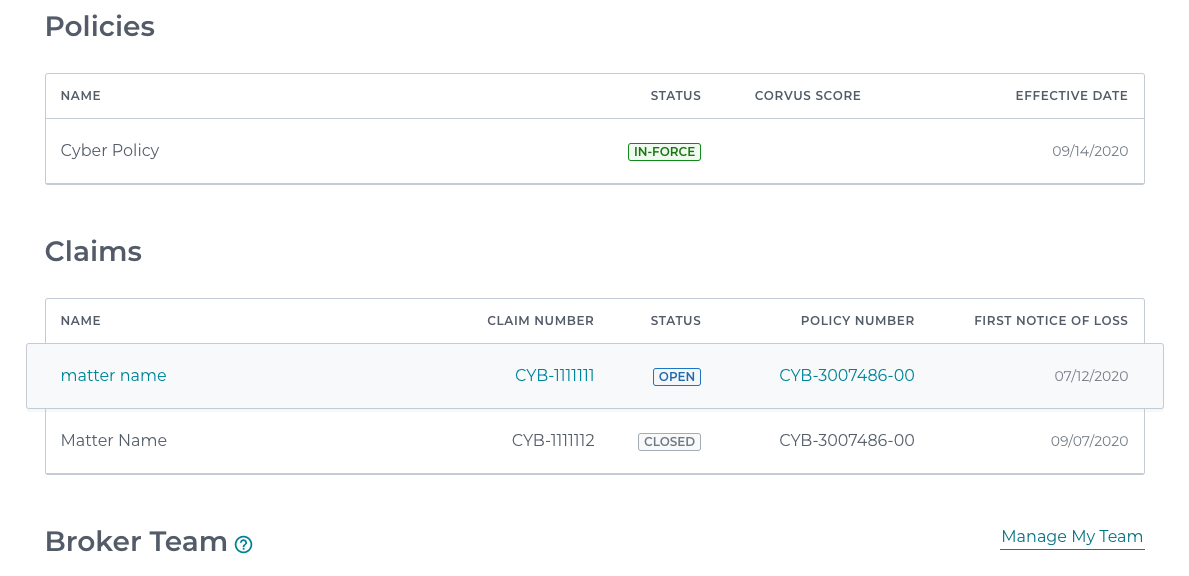 Step 3: Click the claim in question to view more detailed information, including how to contact the Corvus claims and breach response teams.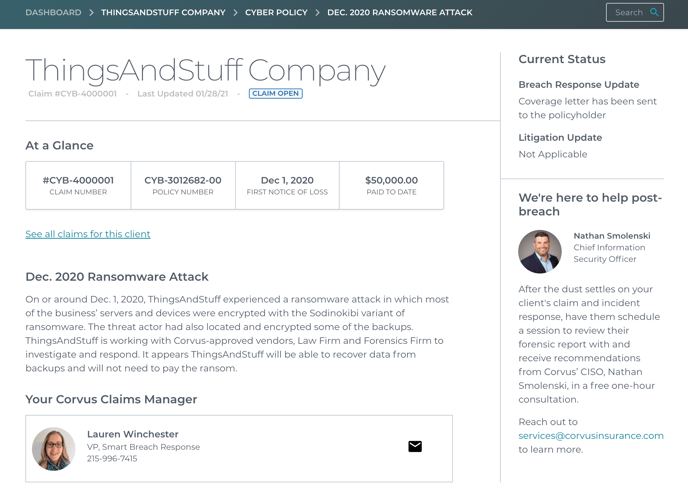 How to view claims info for all of your Corvus accounts
If you want a quick review of all existing claims (or an easy way to navigate to a client's claim detail page), navigate to your personal claims page:
From any page in the CrowBar, open the navigation drop-down menu at the top right by hovering over your own name.

Click "Claims"
Here you can see all open and closed claims with your Corvus clients with high-level information (client name, claim description, number, and date of first notice).
Click any of these claims to open the claims detail page for that client.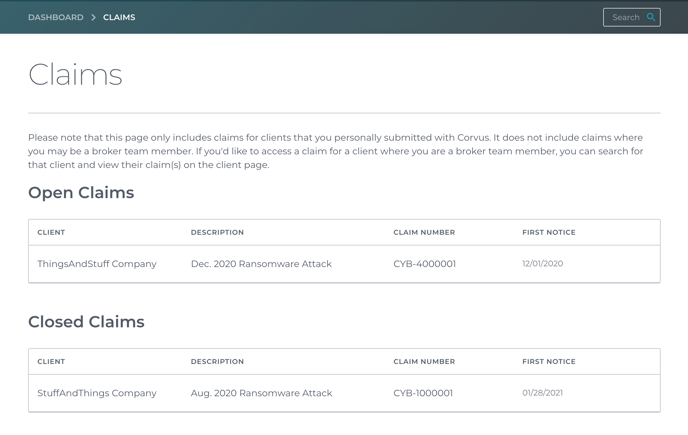 FAQs
Can my clients see their claims data in their CrowBar accounts?

Yes. Insureds can access the same claims information in their account, ensuring that you and your client are always on the same page about the status of a claim.

How often does claims information get updated?


We will update claims information as we receive it. The timing will vary from account to account as we work through the incident response and claims handling process in partnership with you and your client.

Can I get an alert when there is a new update to a claim?

We do not yet support claims status updates. We're always looking for feedback on how we can improve our platform, so let us know if this functionality would be helpful, or if there is anything else that would help you do your job more easily!