Introducing: Vulnerability Alerts, Claims Portal, and more!
In our last round of updates we introduced you to broker teams, customized quotes, and better industry search functionality. We're back in with another 3 new features that we think you'll love.
1. Dynamic Cybersecurity Alerts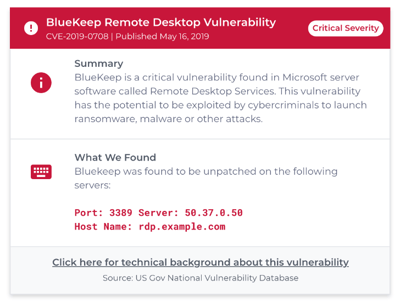 You may have seen a preview of our alerts before, or even received one already. Well, it's official: we now send alerts any time we locate a known cybersecurity issue on a policyholder's IT system. Click here to see how to sign up your policyholders so that they can receive these alerts directly. Until then, the alerts will be sent to you and are easy to forward along to clients.
Related reading: Check out our latest blog learn more about RDP, how it impacts your clients' ransomware risk, and how alerts can help.
2. Claims Portal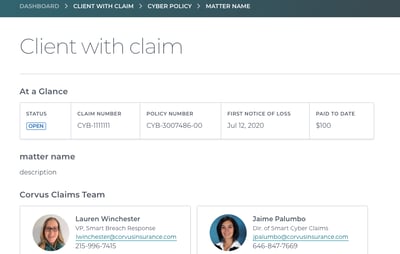 We're excited to share that claims status information is now accessible via the CrowBar. Simply navigate to that client's page by searching for it in the CrowBar, and if there is an active or previous claim associated with the account, it will appear on the main page for that client.
3. Default Options for Custom Quotes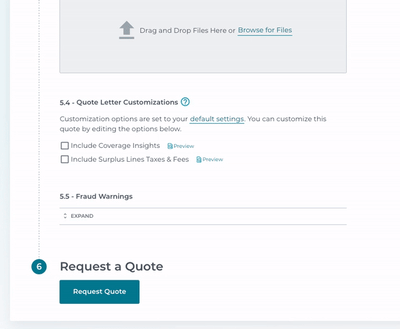 We hope you've had a chance since to try out our quote customization options. Many of you have let us know how much you like this feature but we've made it even better!
Now you can set defaults so that your preferred selections are pre-filled. To set your defaults, simply click the hyperlink "default settings" next time you're filling out an app. You can always override your defaults and update selections for any individual app.