What's new on the Crowbar in October/November 2020
Our product team has been flying at full tilt this fall and we have a jam-packed update for you! If you missed our last features update, click here to catch up with what we had in store back in September.
Let's get into it!
1. Industry-specific marketing sheets with your quote
We've expanded your options to customize Smart Cyber quotes. You can now add marketing sheets with statistics, coverage notes, and claims scenarios specific to your client's industry.

See all the ways you can customize your quote letter here
2. Industry-first Tech E&O risk score now available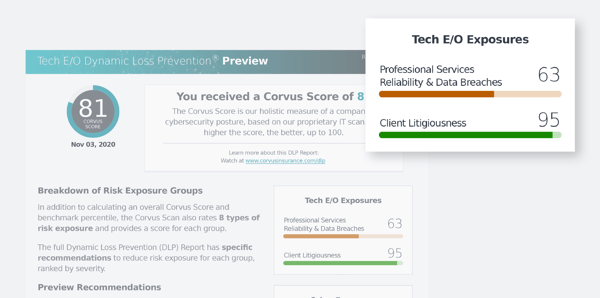 Your Tech E&O clients have a new way to understand their risk. Our groundbreaking litigation risk score, now appearing in all Smart Tech E&O quote letters, measures the risk of costly lawsuits should your client experience an interruption of service that impacts their customers.

Learn about this and other updates to Tech E&O risk reports
3. User-friendly policyholder dashboard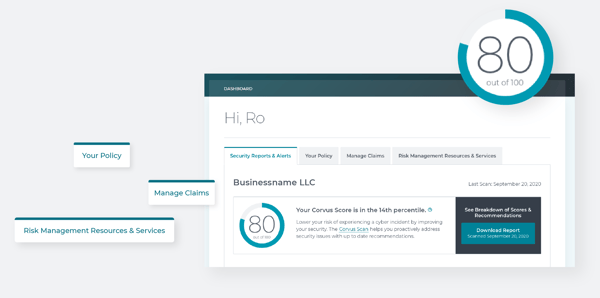 Giving policyholders access to the CrowBar means they can view their quarterly DLP reports, retrieve policy documents, and check the status of a claim. But you already knew all that. What you may not have seen is our newly redesigned dashboard that makes it easy for your clients to find everything they need.
4. Q4 Safer World Challenge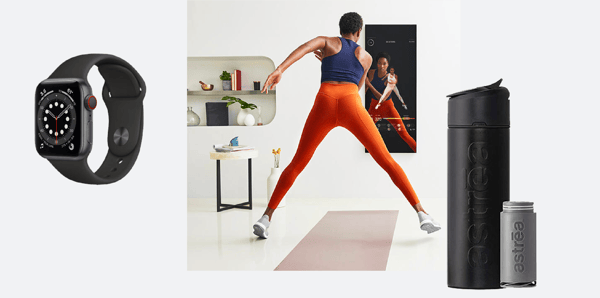 As you're binding up new Corvus policies for your clients this November, did you know you're also earning your way to prizes that can help make you and your family safer? Our mission is to make the world safer, and these prizes focus on promoting long term health and personal safety for our broker partners as we head into the holidays.
5. Alerting Additions: Telnet and SMB
As we continue to expand security alerting for our policyholders, we recently added the ability to detect vulnerabilities relating to the presence of unsecured protocols, Telnet and Server Message Block (SMB). Learn more