Introducing our newest features to the CrowBar!
The wintry February has affected many of us Corvids at our nests from the midwest to Texas to the Northeast, and we hope you've weathered whatever came your way.
But that hasn't stopped our indomitable tech team from churning out new updates for you. (If you're new to working with Corvus or just missed a recent update, see our roundups from January and November.)
A quick note before we dive in - if you haven't logged in to the CrowBar to select a charity for our Safer World Donations program, why not take a moment now? Any business you bind with Corvus through the end of the quarter will count toward donations we make on your behalf. Just a minute of your time ensures your binders can do extra good!
1. Claims Portal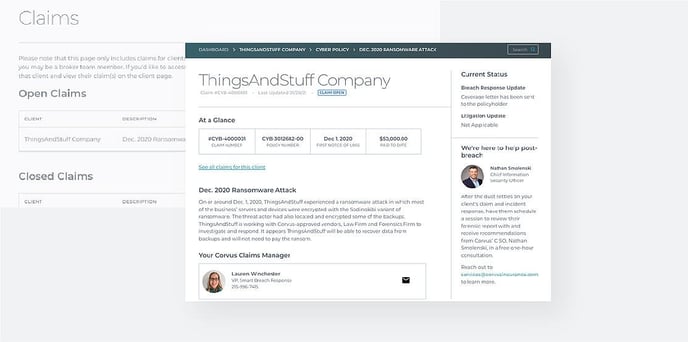 We recently rolled out updates to our claims experience to increase transparency and speed the exchange of information. Rest assured you'll never be left hanging on claim status when a Corvus client needs to know the latest.
Claims Status Alerts - Sent to the broker's email directly at key points in the claims process
Post-breach Consultation - Your clients can schedule a one-hour consult with Corvus's CISO
Aggregate claims page from CrowBar dashboard - Get a quick look at all open and closed claims with any Corvus clients in one place
Added info on the CrowBar - We added details to your client's claim page for greater transparency
See all the details on our new claims experience here
2. Customizable Ransomware Risk Calculator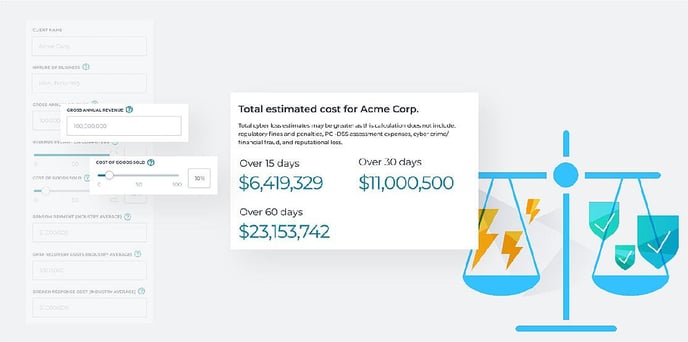 We heard from many of you that you love the ransomware risk calculator that's automatically attached to Corvus quote letters -- but you wanted a quicker and more flexible way to use this kind of sales tool. Look no further than our editable ransomware risk calculator, available in the CrowBar. You can adjust any of the calculator's inputs to change the calculations on your screen in real time. When you're ready to share the results, use the button at the bottom to get a PDF of the results, or start a quote with the information entered. We've even included a claims example that updates for any industry you select!
Head to crowbar.corvusinsurance.com/ransomware any time to use the calculator. Just be sure you're logged into your CrowBar account so that you can utilize the tool's full functionality.
3. Quote Letter Upgrades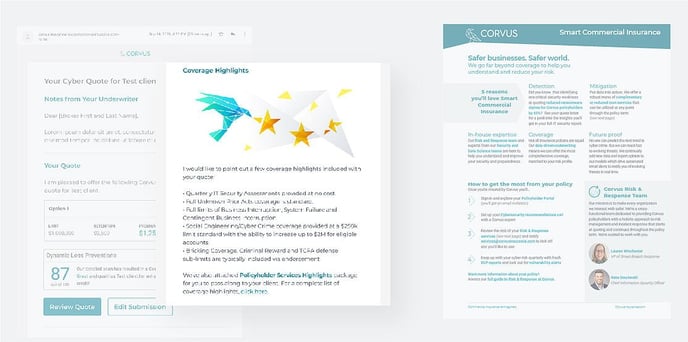 Next time you receive a Smart Cyber or Smart Tech E&O quote from Corvus you'll notice some updates to the email. We've inserted highlights of our coverage in the email body so you can easily forward this key info to your client. We will also attach a new document to the email outlining the value of our Risk & Response services and other reasons your client will love Corvus.
Click to preview the new documents you'll be receiving with each quote, for standard accounts and Corvus Black accounts ($100m+ revenue).
4. Free Security Reports for Public Utilities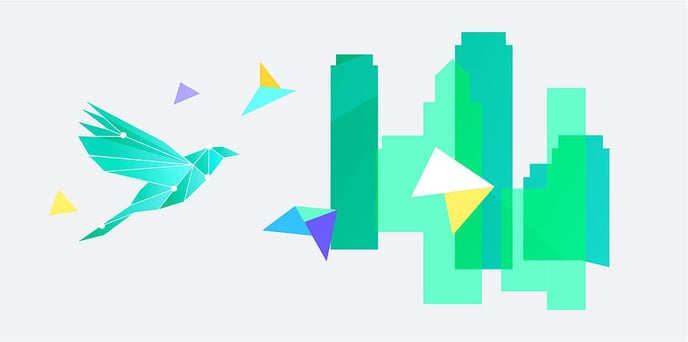 We're offering free Dynamic Loss Prevention Reports for any public utilities in the U.S. Brokers who have clients that fit this category can submit on their behalf.
Read more about why we're offering this service or submit a request for a client