Introducing our newest features to the CrowBar!
As you crack open your new desk calendar this week (is it puppies? Sudoku? insurance trivia?) the Corvus product team is excited to share three features we've been working on.
If you haven't checked in with the CrowBar for awhile, take a look at our new features from November and September.
1. Ransomware Risk Score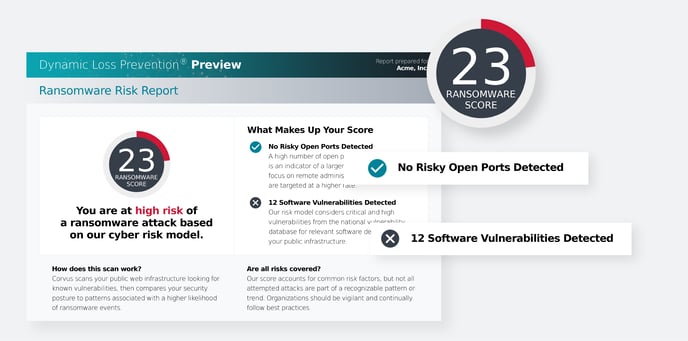 As ransomware emerged as the number one driver of claims in cyber insurance this year, we updated our Dynamic Loss Prevention report to bring more detailed findings about ransomware risk to your Smart Cyber quote letters. The new Ransomware Risk score will help you quantify and explain ransomware risk and show why basic security best practices are so important.
2. Better Access to Corvus Resources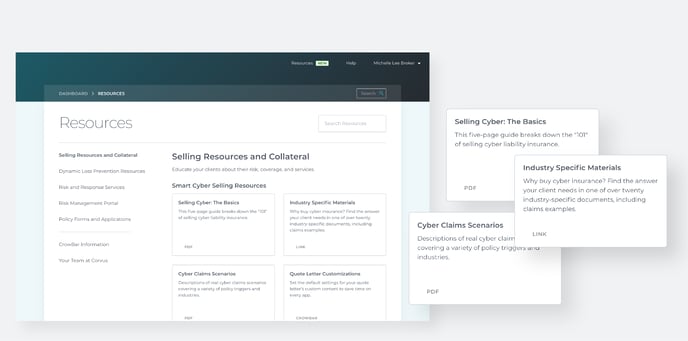 We've developed a library with over 70 resources including videos explaining cyber coverage, industry-specific sales sheets, and feature walkthroughs. Now if you head to Resources (always at the top of your screen in the CrowBar) all of these resources are available in one easy-to-navigate page!
Log into the CrowBar and check it out now
3. Safer World Donations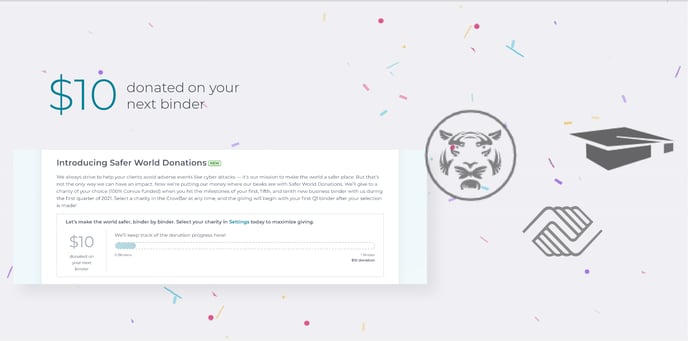 This quarter we're putting our money where our beaks are, in line with our mission to make the world a safer place (check out Corvus CEO Phil Edmundson's reflections on our mission in 2020). But we need your help! Opt into our new program and we'll make a donation to the charity of your choice when you make your first, fifth and tenth new business binder with us this quarter.
Log into the CrowBar to make your charity selection today